Saving For College
SC Treasurer Curtis Loftis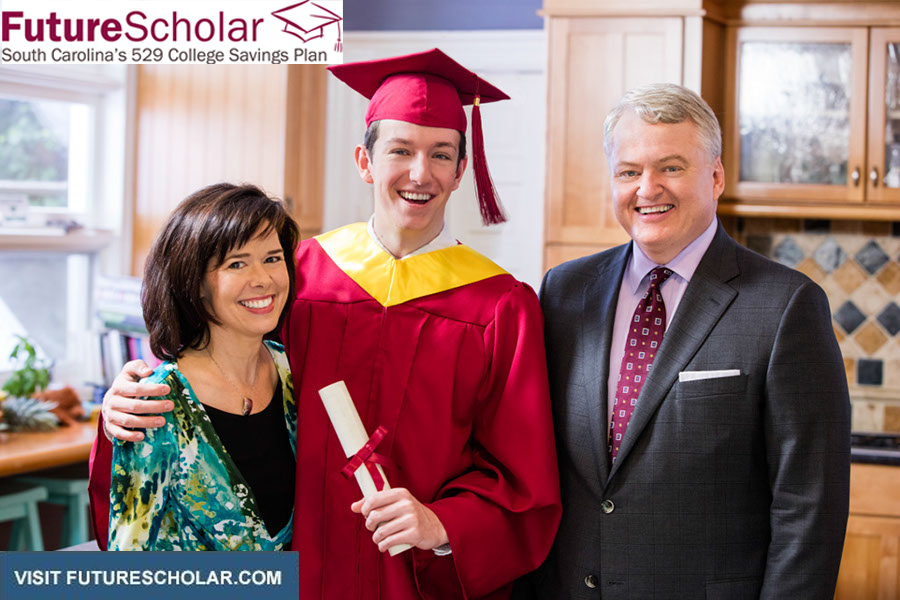 ---

Treasurer Curtis Loftis Future Scholar FOIA Response
Fast Facts
---
Total Plan Accounts: 150,000
South Carolinians Enrolled: 97,000
Non-SC Residents Enrolled: 53,000
Total Assets Under Manager: $3.38 Billion
More than $2.05 billion invested by SC residents
Among lowest cost Direct and Advisor plans in the country
Morningstar® has awarded a Bronze rating for both Direct and Advisor Programs
SavingforCollege.com awarded its best rating,
"5 CAPS"
Praised by Money Magazine and The Wall Street Journal
Marketing campaign not paid for with State Funds
---


Independent Reviews
Future Scholar consistently earns high rankings from Savingforcollege.com , a website which ranks every state's college savings program. The South Carolina Future Scholar 529 College Savings Plan has the highest ranking of FIVE CAPS. 
Additionally, Morningstar Fund Research gave both our plans a Bronze rating. In a report by in the 2013 529 College-Savings Plans Industry Survey published April 22, 2013 they said:

"Several states aggressively negotiated for lower-cost investments in 2012 as their 529 program management contracts were up for renewal. South Carolina's direct-sold Future Scholar 529 program is a notable example . The Columbia-run plan dropped its prices to become one of the cheapest on the market; its average total expense ratio dropped to 0.13% in 2013 from 0.49% in 2011. The underlying investments were formerly a mix of active and passive management and are now entirely passively managed . Additionally, the direct-sold plan has no program management fees. Now the plan is even cheaper than New York's 529 Program and the Utah Educational Savings Plan, which are much larger plans by assets under management and historically had been the lowest-priced index options available to college savers."
---

Pay in Advance
For the tuition expenses of a child's college education at any of South Carolina's public colleges and universities
Annual Report Year Ended June 30, 2017 2017 Actuarial Report Annual Report Year Ended June 30, 2016 2016 Actuarial Report Annual Report Year Ended June 30, 2015 2015 SCTPP Actuarial Report Annual Report Year Ended June 30, 20142014 SCTPP Actuarial Report

please note: At this time, SCTPP is closed to new enrollment. If you have any questions, please contact us at 888.772.4723
Created by the 1997 South Carolina General Assembly and is operated under the South Carolina Office of State Treasurer. It offers potentially significant savings over the actual tuition costs at the time the child enrolls in college.