Future Scholar Can Help You Crowdfund to Save Money for College
August 15, 2017
If you are unfamiliar with the term "crowdfunding," you may be hearing more about it sooner than you think.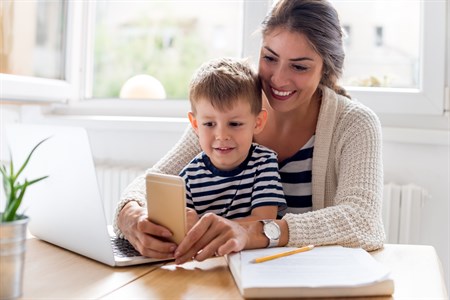 Once reserved for entrepreneurs or aspiring business owners, crowdfunding, or the idea of raising money from your own network of friends, family and others, is now being used for everything from school fundraisers to personal medical emergencies. And now those wanting to save money for college are looking to get in on the crowdfunding game.
The good news is with a Future Scholar 529 College Savings Plan you're ability to take full advantage of crowdfunding is just a click away.
With eGift, an online tool for those with a Future Scholar account, you can personally invite family and friends to contribute to your child's college fund. Simply log into your Future Scholar account and follow the steps for creating an invitation. You can even add a special occasion such as a birthday or holiday to customize your invitation or create your own.
"With eGift, it's easy to let family and friends know about your child's Future Scholar account," said South Carolina Treasurer Curtis Loftis. "And unlike clothes or a toy, it's a gift they'll never outgrow."
To find out more about Future Scholar's eGift tool, visit www.futurescholar.com/gifts.
To read more about how families are using crowdfunding for college savings plan, read on: http://www.cbsnews.com/news/now-you-can-crowdfund-a-529-college-savings-plan