High School Senior Interning at the Treasurer's Office
July 20, 2016
Columbia, SC -- Treasurer Loftis is thrilled to have Stewart Buxton interning in the Office of the State Treasurer for the month of July.
Buxton served as the State Treasurer at Palmetto Girls State. While there, she had the opportunity to meet with Clarissa Adams, the Treasurer's Chief of Staff, and Edward Frazier, the Treasurer's Executive assistant.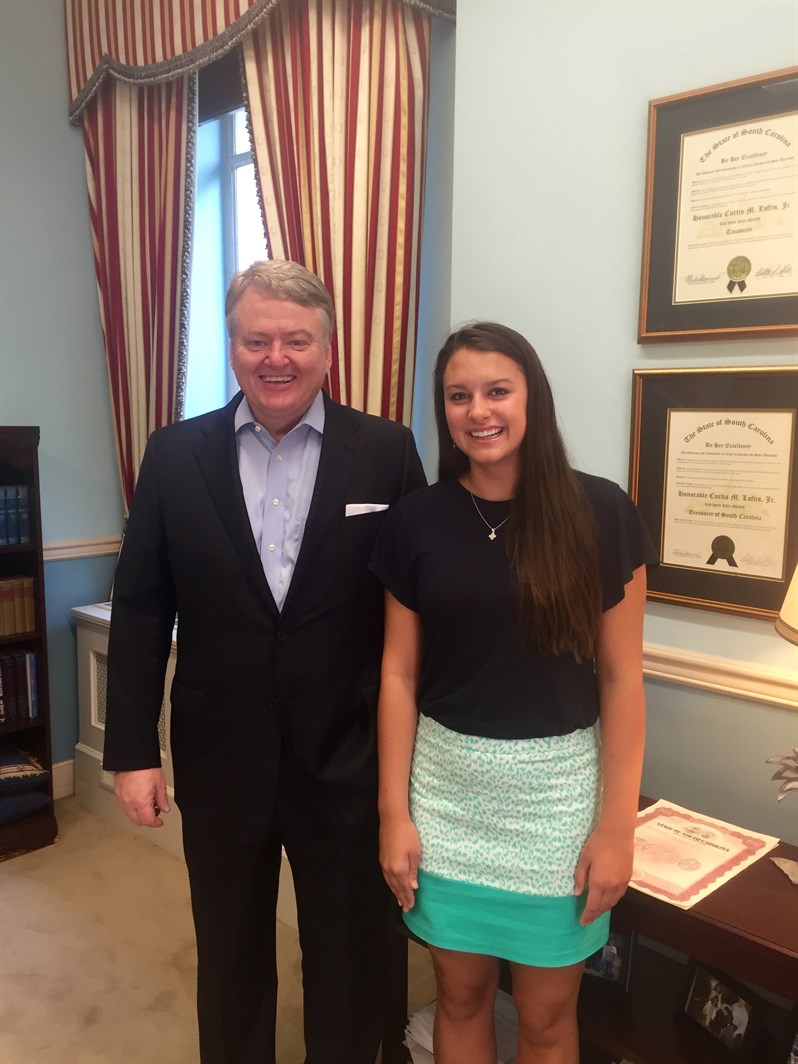 "It was really cool to meet the people who worked in the real state government office that I was representing while at Girls State," says Buxton. "I had learned so much about the office, and it was great to see that the government employees took time out of their busy schedules to come visit with us."
Treasurer Loftis said "It's always great to have interns that show an interest in State government. Stewart has the initiative and exemplifies the character it takes to have a great impact on this State and her community."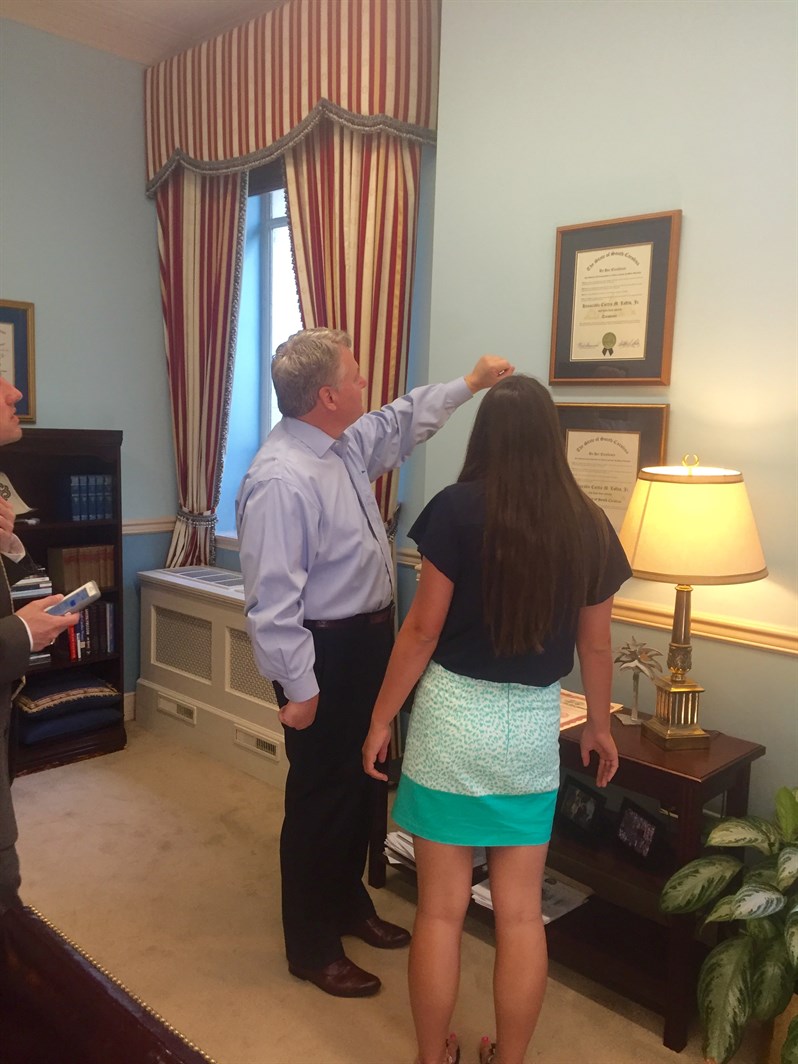 Buxton is a rising senior at Ben Lippen school. She is working on deciding where she wants to go to college. It was her first year at Girls State, and she hopes to return as a junior counselor next year.