New Industry Emerges in South Carolina
September 27, 2022
Multi-Million Dollar Data Center Opening Marks Official Start of Digital Asset Industry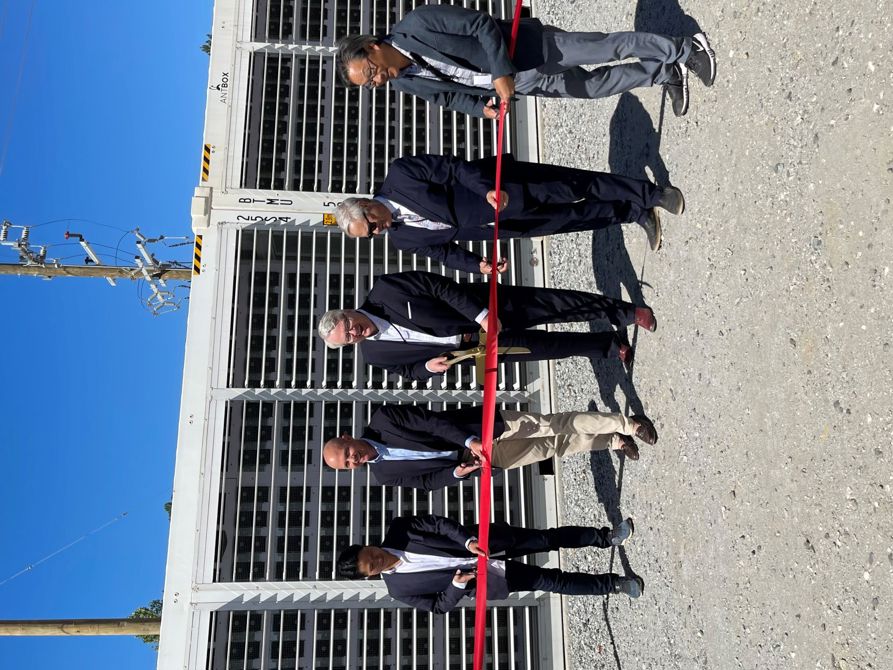 State Treasurer Curtis Loftis and Congressman William Timmons joined local leaders at a Ribbon Cutting for BV Power Alpha, LLC's new, multi-million dollar data center in southern Spartanburg County. BV's plans for the new facility include creating dozens of high paying jobs over time in rural Spartanburg and millions in economic benefit for the community.
"South Carolina continues to make significant progress in supporting the growth of digital assets as an emerging industry. Having BV Power invest in our state further demonstrates that we are well-positioned to reap benefits not only for our people, but also for the larger state economy," said State Treasurer Curtis Loftis.
Bitcoin is a digital currency, more generically referred to as cryptocurrency, based on blockchain technology. The emergence of blockchain technology has begun to revolutionize the financial sector and is having a rapidly growing impact on many industry sectors of the world economy.
Powerful computing machines process vast amounts of data to solve complex equations which "mine" Bitcoin. Over time, the process of "mining" new Bitcoin becomes increasingly difficult, requiring more powerful computers with greater computational power to be successful.
"We are excited to be a part of the Spartanburg community," said Greg Murphy, Vice Chairman of BV Power Alpha, LLC. "Over the next couple of years, we anticipate expanding our operations, investing over $72 million dollars in economic benefit for the community and more jobs."
"We are making strong progress in positioning South Carolina as a national leader in the emerging technology industry. There's never been an industry quite like this one. It is inspiring green energy development and offers energy generating companies a way to operate more efficiently and balance the electrical grid. The BV project is a great initial example of the positive economic impact the blockchain industry will have for South Carolina citizens," said Dennis Fassuliotis, President of South Carolina Emerging Technology Association, Inc.
This event also serves as a prelude to next week's official kickoff for South Carolina Blockchain Week. In addition to State Treasurer Loftis' appearance in Spartanburg, he will be providing insights about digital assets and their potential impact on the Palmetto State at the South Carolina Bitcoin Blockchain Conference in Charleston, October 5-7. Individuals representing some of the brightest minds in the blockchain technology industry will be sharing their insights on Bitcoin's impact on energy, education, economic development, banking and more.