Letter from Treasurer Loftis to Lander University students
May 26, 2016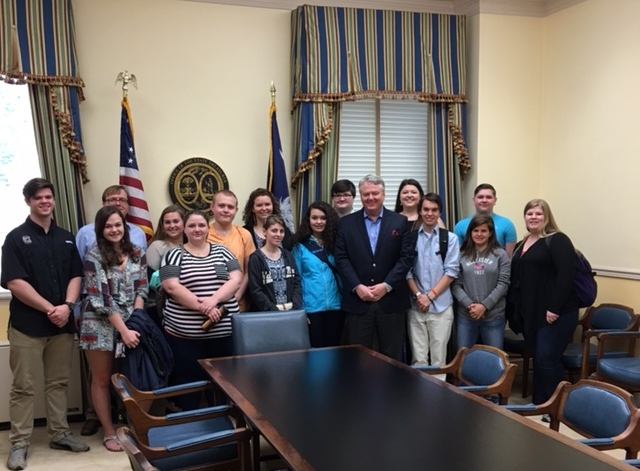 State Treasurer Curtis Loftis very impressed with Lander University students
A group of Lander students recently came to visit the State Treasurer's Office, and I could not have been more impressed. As part of Lander's "Sociology of the South" course taught by Professor Daniel Harrison, they came to my office armed with inquisitive minds and a keen interest in state government and politics. Their questions revealed an understanding of the way individuals interact with the structures of government and a desire to see how these interactions play out in specific situations. It is a joy to interact with students of this caliber, particularly when they ask such insightful questions.
Students like these give me great hope for the future of our state, and we need to do everything in our power to ensure they want to stay here after graduation. South Carolina's best and brightest are out there working hard, and our outlook is bright!
- State Treasurer Curtis M. Loftis, Jr.