Loftis: Future Scholar Offers Flexible Investment Options
September 27, 2016
Looking for a smart, easy way to save for college? A Future Scholar — South Carolina's 529 college savings plan — is a great way to invest in a child's future.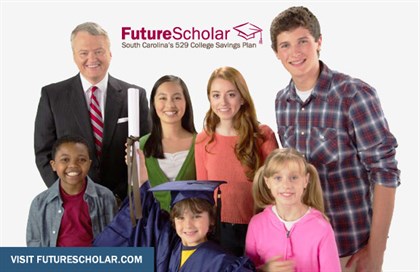 "And with a Future Scholar plan, parents have the flexibility to choose an investment strategy that makes sense for their individual needs," S.C. Treasurer Curtis Loftis said.
Investors can choose from three different investment options: age-based, target allocation or single-fund.
The age-based option allows parents to follow an investment strategy that varies based on the age of the child or the number of years remaining before the child is expected to enroll in college.
Target allocation allows parents to choose from seven portfolios ranging from aggressive to more conservative.
And a single-fund option allows parents to select from a variety of individual portfolios, allowing investors to customize their own portfolio mix.
"Combined with great tax benefits, these flexible investment options give parents a lot of saving power," Loftis said. "A Future Scholar plan really is the smart, easy way to save."
To learn more or enroll in a Future Scholar plan today visit: www.futurescholar.com/savings-plans/pricing-performance/
Or for more information on investment options visit:
http://www.savingforcollege.com/articles/how-to-select-the-best-investments-for-your-529-plan-956