Helping Our Service Members During Military Saves Month
April 14, 2022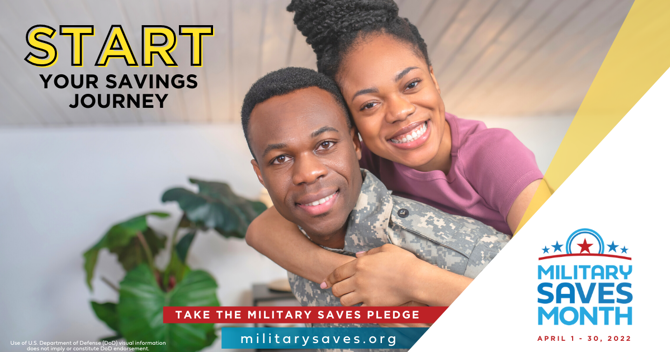 By South Carolina Treasurer Curtis Loftis
I always look forward to recognizing and promoting the annual observance of Financial Literacy Month in April. As State Treasurer, I enjoy providing our state's residents with resources they need to enhance their financial well-being.
April is also Military Saves Month. South Carolina's military community is an integral part of the Palmetto State. All five branches of service have a significant presence in our state, and we have one of the largest veteran populations, as well as active duty, reserve and civilian personnel populations in the nation.
Our service members do so much to serve our state and country. So, this April, I'd like to observe this time dedicated to enhancing the financial readiness of service members, their families, civilian defense employees, and veterans by shining a spotlight on resources available to them.
At the State Treasurer's Office, we administer three consumer programs that can provide value to our military community.
Reuniting Owners with Missing Money
Service members frequently experience a permanent change of station. As they move to new communities, they may inadvertently leave behind utility deposits, dormant bank accounts or uncashed checks that eventually get returned to the state's Unclaimed Property Program. For those who have been stationed in South Carolina, my office holds onto these funds and attempts to reunite them with the rightful owner via an online searchable database found at treasurer.sc.gov/unclaimed.
Helping Military Members and Families Build Savings
My office offers two tax-advantaged savings programs for South Carolina residents that empower them to build savings for their future needs.
The Palmetto ABLE Savings Program provides individuals with disabilities and their loved ones the opportunity to save and invest money without jeopardizing certain means-tested federal benefits. For our military community, this program offers value to families with spouses or children who developed a disability before age 26, as well as any armed forces members who may have developed a disability prior to that age as a result of military service or any other circumstances.
The award-winning Future Scholar 529 College Savings Plan provides a flexible, low-cost investment program that helps families save for their children's future education. There's no requirement to live in-state to have a Future Scholar account and no requirement to use the funds at a South Carolina institution. Funds can be used at any eligible two- or four-year college, university or trade school throughout the U.S. and at more than 600 international institutions.
Both of these programs provide tax savings to residents of South Carolina, including our military members. State residents have the ability to deduct up to 100% of their contributions either a Palmetto ABLE® or a Future Scholar account from their S.C. state income tax returns. Additionally, earnings grow tax-free and can be withdrawn tax-free when used to pay for qualified expenses.
Other State Resources
In addition, the South Carolina Department of Veterans' Affairs has compiled an online resource hub to assist with various consumer affairs. Located on the scdva.sc.gov website, veterans can find information on special tax considerations, free services and more.
Serving Those Who Serve
The resources provided here are just a small way the State Treasurer's Office works to serve the men and women who sacrifice so much for us. I encourage our service members to assess and strengthen their financial well-being this Military Saves Month.
About the author: Curtis Loftis is the State Treasurer of South Carolina. He also serves as the administrator of South Carolina's Future Scholar 529 College Savings Plan, Palmetto ABLE Savings Program and Unclaimed Property Program. Visit treasurer.sc.gov to learn more about these consumer programs.