State Treasurer Curtis Loftis Honored for Support of Financial Literacy and Economic Education
November 8, 2017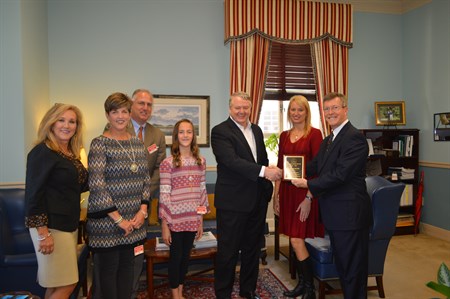 South Carolina Treasurer Curtis Loftis has been recognized as the SC Economics Advocate of the Year.
Treasurer Loftis was given a plaque honoring him as the state financial advocate for 2016-17 by SC Economics, a non-profit business-education partnership.
Treasurer Loftis was joined by MoMo Farmer, a seventh-grade student at Chapin Middle School who was honored last year as a National Winner of the SIFMA Foundation's InvestWrite competition; and Yvonne Strange, an AGP Math and Science teacher at Chapin Intermediate schools, who is SC Economics' 2017 Teacher of the Year.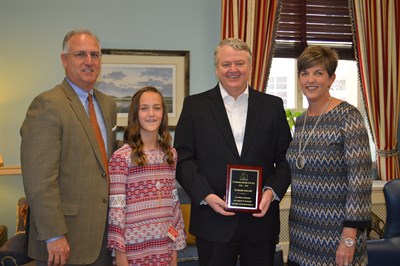 "It's special to receive this award, but even more so with MoMo, her family and her teacher here for the presentation," Treasurer Loftis said. "Financial literacy is such an important part of life, and it's wonderful to see young people who understand its significance."
"Treasurer Curtis Loftis is well-known for his tireless dedication and support of economic education and financial literacy," said Jim Morris, CEO of SC Economics. "He fully understands the importance of teaching economics and financial literacy skills to help students prepare to be active, successful and prosperous members of our global economy."
Learn more about SC Economics here.