#TBT: Treasurer Loftis at Future Scholar Financial Literacy Event
August 4, 2016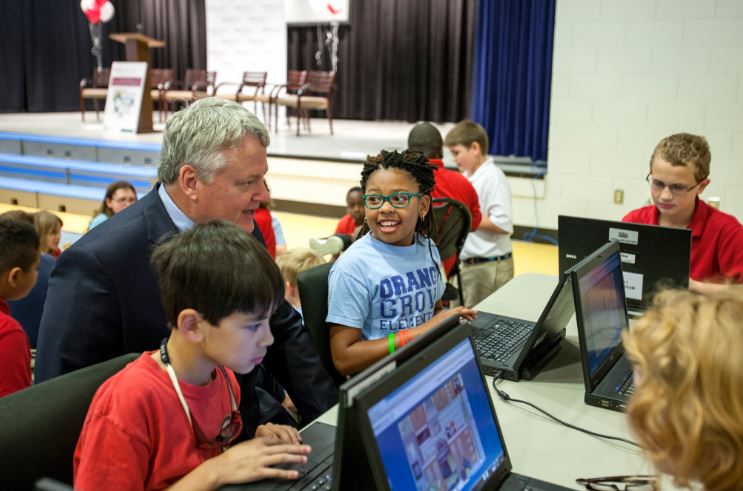 Charleston -- South Carolina Treasurer Curtis Loftis joined educators from Orange Grove Charter School to teach students about the importance of finacial literacy.
Students at the school were able to participate in an interactive financial education course powered by Everfi. Kids used a web-based, new-media learning platform that brings complex financial concepts to life for today's digital generation.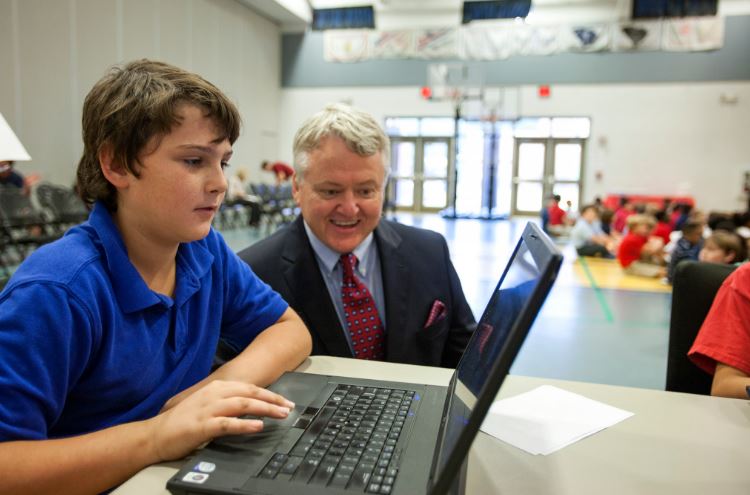 "I loved getting to show this amazing education program to students in South Carolina," Treasurer Loftis said. "I am so glad Everfi has helped create a way to change the face of financial education in our state so students are better prepared for the future."
South Carolina's Future Scholar 529 College Savings Plan, SC Economics, and EverFi, Inc. have joined together to bring this critical financial education tool to elementary students across South Carolina.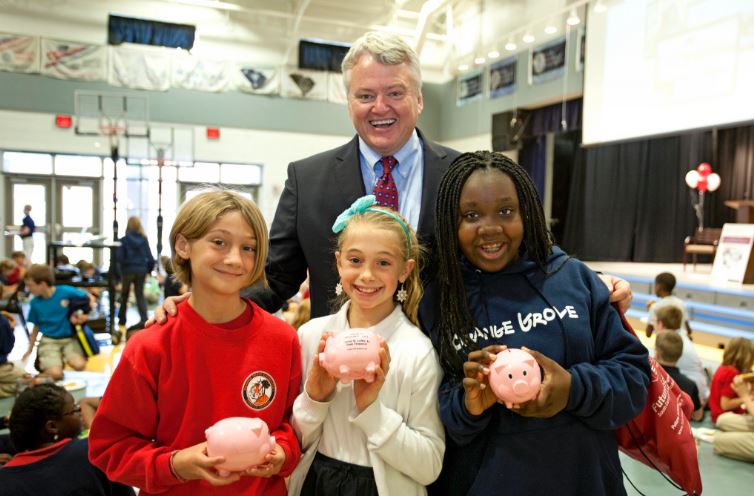 The program took place on December 1, 2015.
Click here to see all the pictures from the event.
About EverFi
EverFi, Inc. is the leading education technology company focused on teaching, assessing, and certifying K-12 and college students in the critical skills they need for life. The company teams with major corporations and foundations to provide the programs at no cost to K-12 schools. Learn more at www.everfi.com.