Treasurer Curtis Loftis Announces $5,290 College Savings Grant for SC Newborns
May 25, 2017
This May, in celebration of its 15th Anniversary, South Carolina's Future Scholar 529 College Savings Plan is expanding its PalmettoBaby Grant Program. The annual program, held each May in celebration of National 529 College Savings Day (May 29), is increasing both the number of grants given and the grant dollar amount.
Traditionally, the program offers a $529 grant to every baby born in South Carolina on 529 Day (May 29).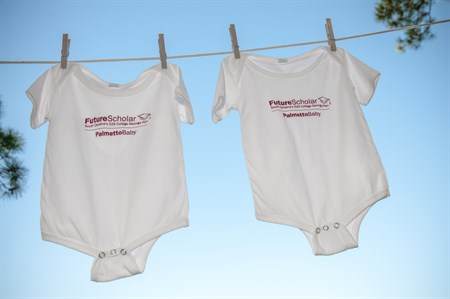 This year, to highlight the plan's 15-year milestone, State Treasurer Curtis Loftis is increasing the amount, so that every baby born in South Carolina on May 29, May 30, or May 31, 2017 will be eligible to receive a $5,290 grant to a Future Scholar account.
"We are happy to celebrate Future Scholar's growth and success over the last 15 years," said Treasurer Loftis, administrator of the plan. "Helping families save for college has been a priority of mine since I took office in 2011, and I look forward to introducing more families to the Future Scholar 529 College Savings Plan and all the benefits it has to offer."
Visit www.futurescholar.com/news-events/palmettobaby/ to learn more about the PalmettoBaby Grant Program.
About Future Scholar
Future Scholar is South Carolina's 529 College Savings Plan and is administered through the State Treasurer's Office. For more information, visit FutureScholar.com or follow on Facebook: @SCStateTreasurer.
No state funds are used to market the Future Scholar Plan or fund the PalmettoBaby Grant program.