Treasurer Curtis Loftis' Office Aids Clemson in Bond Issue to Raise Money for Renovation of Tennis Center
January 23, 2018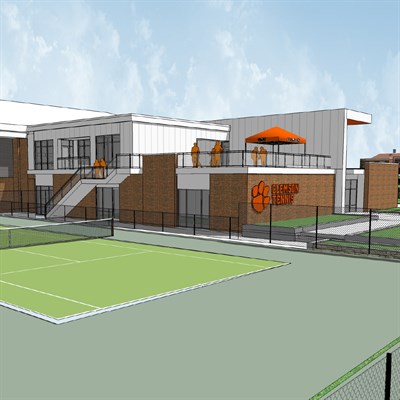 South Carolina Treasurer Curtis Loftis and the State Treasurer's Office assisted Clemson University Wednesday, Jan. 17, in the sale of $11.3 million of Athletic Facilities Revenue Bonds to finance the renovation of the Upstate school's tennis center.
"The bonds issued will enable the university to continue providing excellent facilities for the Clemson community in a cost-effective manner," Treasurer Loftis said.
The bonds were priced with a true interest cost of 3.18 percent. True interest cost refers to the actual cost of issuing a bond, including charges, interest and the time value of money. The bonds were awarded to Citigroup Global Markets Inc., the firm that submitted a bid with the lowest interest rate.
"The new tennis complex is part of our comprehensive facilities plan and – as with all athletic construction projects – the costs will be repaid solely from athletic revenues and private donations at no cost or risk to students or state taxpayers," Clemson Director of Athletics Dan Radakovich said. "Our student-athletes and the Clemson tennis community are excited about the update to our tennis facilities."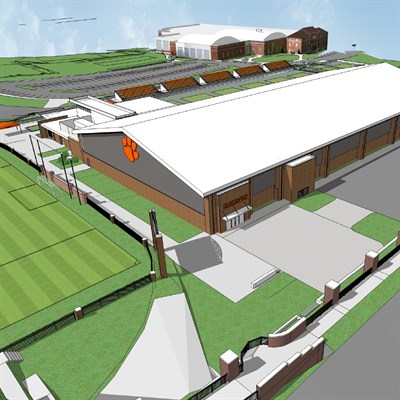 Construction began recently on a complete renovation of Clemson's Hoke Sloan Tennis Center. The $12.5 million project includes a new six-court indoor facility, new locker rooms and coaches' offices, and improved fan amenities and accessibility.
The original center was built in 1985, and the indoor facility was added in 1987.
The closing of the Series 2018A Athletic Facilities Revenue Bonds is planned for Jan. 30, 2018.
Renderings provided by Clemson University Athletics Department.