Treasurer reclaims $60 Million in insurance policies for SC citizens
July 7, 2015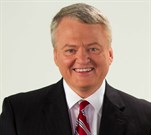 This week the State Treasurer's Office staff searched for and located two
  beneficiaries of life insurance policies totaling $325,925. The beneficiaries did not 
  know the policies existed or that the Treasurer's office had taken steps to retrieve
  these dormant policies from the large insurance firms in the Northeast. In fact, few
  people realize that in the last five years we have brought home over $60 million in
  dormant policies belonging to South Carolinians.
  As the State Treasurer of South Carolina, I am responsible for administering our
state's unclaimed property laws, which include locating and returning property to its rightful owners. Unclaimed property consists of money or assets that have been separated from its owner for an extended period of time. In many cases, the owner or heirs don't know that the property exists. Common examples include money from old bank accounts, un-cashed checks (including paychecks), life insurance policies, utility refunds, and escrow balances.
My office is currently safeguarding more than $462 million in unclaimed property, and I encourage you to visit www.treasurer.sc.gov to see if you have any unclaimed property and start your claim. About 25 percent of South Carolina residents are due some cash.
To help identify unclaimed property being held by large, out of state corporations, we employ private sector auditing firms. These firms are paid only when they recover unclaimed property, and are an essential tool in ensuring that money and assets are returned to their rightful owners or the state for safekeeping.
Unfortunately, yet predictably, some of the corporate interests that are subject to unclaimed property audits are using their influence to attempt to bar states from hiring auditing firms. It's not hard to figure out why – they'd rather keep the money and assets for themselves. These same corporate interests are also working to allow companies to slip fine print language into contracts that would limit the amount of time people would have to claim their property, ensuring that if the property is lost or withheld from its owner, it will never have to be returned.
The battle over this issue is currently being waged within an organization called the Uniform Law Commission (ULC), which is made up of seasoned lawyers from each state. The ULC works to draft model legislation that can then be passed by state legislatures throughout the country. Generally, the topics the ULC works on are not controversial and help establish legal consistencies among the states. However, the model law dealing with this issue has become controversial with corporate interests fighting to limit the tools available to my office and other state treasurers throughout the country as we work to identify unclaimed property for our citizens.
The ULC is holding its annual meeting this week, and I encourage the commissioners attending, including those from South Carolina, to stand up to the powerful, money-backed corporate interests and ensure that our effective and economical process to recover and return money to the working people of our state continues.
Last year, through an audit, my office was able to locate and return $30,000 to a woman named Sophia. The money was from a life insurance policy purchased by Sophia's husband who passed away nearly 30 years ago. The money allowed Sophia to fix her home's badly damaged roof and purchase a car to replace the one she had recently lost. 
I am proud to report that in the last fiscal year, over 32,000 accounts worth $18 million were paid to South Carolina individuals and businesses. I am committed to finding and returning every cent in unclaimed property to the people of this state, and urge the ULC to support me and other state treasurers in this important public duty.
Curtis M. Loftis, Jr
South Carolina State Treasurer
P.S. Click here to see if we have money due to you, your family or friends.