Wicker, Ham Join South Carolina Board of Financial Institutions
August 3, 2018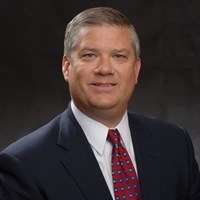 Wayne Wicker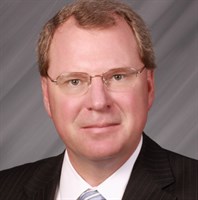 Barry Ham
Two longtime bankers began terms on the South Carolina Board of Financial Institutions on Aug. 1.
Wayne Wicker, chairman and chief executive officer of Myrtle Beach-based South Atlantic Bank, and Barry Ham, president of Manning-headquartered Bank of Clarendon, officially commenced their four-year terms on June 30, but Wednesday marked the first meeting of the fiscal year for the 11-member board.
"Given the increasing complexities of the financial services industry, it's good to have two veteran bankers like Wayne and Barry join the board," said State Treasurer Curtis Loftis, who serves as chairman of the Board of Financial Institutions.
"The board's job is to preserve a sound financial environment and protect the public by ensuring that state banking and consumer finance laws and regulations are followed, and having a capable, knowledgeable group of individuals on the board is essential to its success," Treasurer Loftis added.
Wicker has nearly 30 years of banking experience. He earned a bachelor's degree from The Citadel and is also a graduate of The Graduate School of Banking of the South at Louisiana State University and the South Carolina Bankers School.
"I'm really looking forward to serving and being a part of the process," Wicker said. "This will also give me a chance to better understand how regulators operate, information I can pass on to other bankers."
Ham has spent nearly 35 years in banking, all with the Bank of Clarendon. He is a graduate of Clemson University and the South Carolina Bankers School. He was named Outstanding Young Banker by the South Carolina Bankers Association in 2003 and South Carolina Independent Banker of the Year in 2012.
"My bank is a strong supporter of giving back, and serving on this board is one way I can do that," Ham said.
The State Board of Financial Institutions is responsible for the supervision, licensing, and examination of all state-chartered banks, savings and loan associations, savings banks, credit unions, trust companies, development corporations, consumer finance companies, deferred-presentment companies and regular check-cashing companies.
For more information on the Board of Financial of Institutions, please visit bofi.sc.gov.