#FeatureFriday: Higher Education in the Lowcountry
September 23, 2016
College may seem like it's far away to parents of young children, but it is closer than you think! September is College Savings Month, and it's important to think about starting to save now.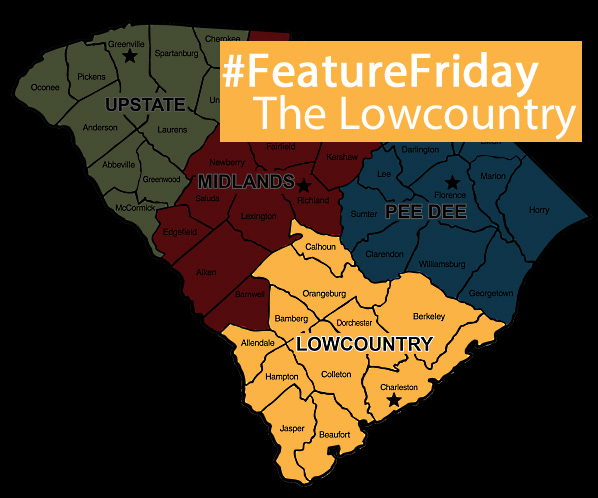 Future Scholar is the 529 college savings plan sponsored by the State of South Carolina and administered by the Office of State Treasurer, Curtis Loftis. It was created under section 529 of the Internal Revenue Code (IRC) and sponsored by individual states, 529 plans are tax-advantaged education savings vehicles held by an account owner for a designated beneficiary. Beginning in 2002, changes to the Internal Revenue Code have rendered these plans more attractive than many other savings vehicles in tax treatment of withdrawals used for qualified education expenses.
Future Scholar is designed to help make saving for college easier. Future Scholar funds can be used to pay for tuition and qualified higher education expenses at eligible two and four-year public and private colleges, and graduate, professional and certain vocational programs.
This month, we'll use the hashtag #FeatureFriday to see all of the state-funded universities and colleges across South Carolina. Today we'll look at the Lowcountry.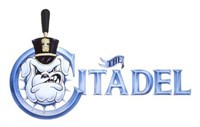 Founded in 1842, the Citadel is best known nationally for its Corps of Cadets, which draws students from about 45 states and a dozen countries. The men and women in the Corps live and study under a classical military system. The Citadel is located in Charleston, South Carolina. For the sixth straight year, The Citadel has been recognized by U.S. News & World Report as the top public college in the South for institutions granting up to a master's degree.
Mascot: Bulldogs
Colors: Blue and white
Undergraduate Students: 2,300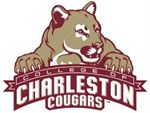 Founded in 1770, the College is among the nation's top universities for quality education, student life and affordability. It's located in the heart of historic Charleston, South Carolina. Over 10,000 undergraduates and approximately 1,000 graduate students at the College enjoy a small-college feel blended with the advantages and diversity of a mid-sized, urban university.
Mascot: Cougars
Colors: White and maroon
Undergraduate Students: 10,488
South Carolina State University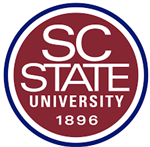 Since 1896, South Carolina State University has been home to generations of successful students. SC State is in Orangeburg, South Carolina. As South Carolina's only public, historically black college and university (HBCU), the university has several programs unique to SC State. Among them are the only Bachelor of Science program in nuclear engineering in South Carolina and at an HBCU and the only Doctor of Education degree in the state with a concentration in educational administration. 
Mascot: Bulldogs
Colors: Blue
Undergraduate Students: 
Medical University of South Carolina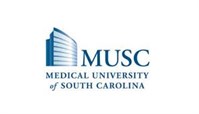 Founded in 1824, the Medical University of South Carolina (MUSC) has grown from a small private medical school into one of the nation's top academic health science centers, with a 700-bed medical center and six colleges. Nearly 3,000 students in six colleges (Dental Medicine, Graduate Studies, Health Professions, Medicine, Nursing, and Pharmacy) study for degrees at the baccalaureate, masters, doctoral, and other professional levels. MUSC is in Charleston, South Carolina.
Mascot: N/A
Colors: N/A
Undergraduate Students: Around 3,000
University of South Carolina Beaufort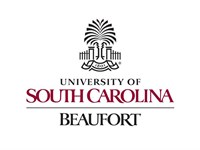 University of South Carolina Beaufort has history dating back to Beaufort College in the late 1700s, and today offers degree programs in the arts, humanities, professions, and social and natural sciences. USC Beaufort has two campuses in the heart of the Lowcountry—the Hilton Head Gateway campus in Bluffton, South Carolina and the Historic Beaufort campus in Beaufort, South Carolina.
Mascot: Sand Shark 
Colors: Navy, sand and garnet
Undergraduate Students: 1,750
University of South Carolina Salkehatchie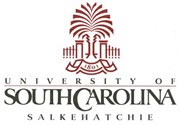 Since 1965 USC Salkehatchie has provided opportunities in higher education to hundreds of students who are place bound or desire to attend college closer to home. USC Salkehatchie has two campuses centrally in the Lowcountry. The East Campus is in Walterboro, South Carolina while the West Campus is in Allendale, South Carolina. 
Mascot: Indian
Colors: Black and garnet
Undergraduate Students: 1,000