Office of State Treasurer to Participate in Georgetown Day of Prayer & Community Outreach Event
April 30, 2018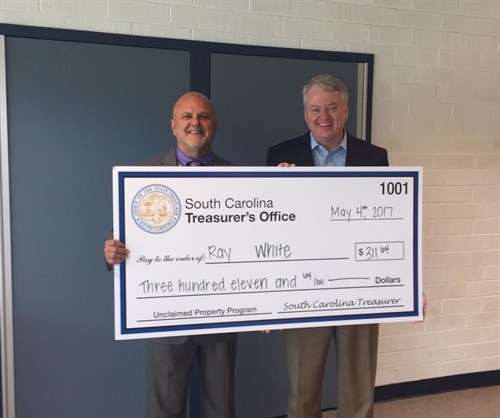 Last year, representatives from the Office of
the State Treasurer Curtis Loftis helped Georgetown citizens locate hundreds of dollars in unclaimed cash. They are coming back to Georgetown this Thursday, May 3, as part of
the community's National Day of Prayer and Community Outreach event which begins at 5:45 pm at the Choppee Recreation Center (8259 Choppee Road, Georgetown, SC 29440).
In addition, the Treasurer's staff will be sharing information about financial literacy, the Future Scholar College Savings Plan and the South Carolina ABLE Savings Program.
Georgetown Rep. Carl Anderson coordinates the annual event which will also include representatives from the SC Department of Transportation and the Santee Electric Cooperative. And local pastors and church choirs will lead the National Day of Prayer observance which promotes unified public prayer for America.