State Treasurer Curtis Loftis Announces Promotion of Richards H. Green as new Commissioner of Banking
February 11, 2019
South Carolina Treasurer Curtis Loftis, Chairman of the State Board of Financial Institutions, announced that Richards H. Green has been promoted to serve as the next Commissioner of Banking for the state.

Green has spent his entire career with the State Board of Financial Institutions, the agency charged with chartering, examining and regulating South Carolina state-chartered banks and credit unions. From an entry level Bank Examiner position in 1999 to his latest role as Chief Examiner, Green's career as a regulator steadily progressed throughout the ranks as he took on more responsibility, oversaw more complex financial institutions and managed other examiners during his 20 years with the agency.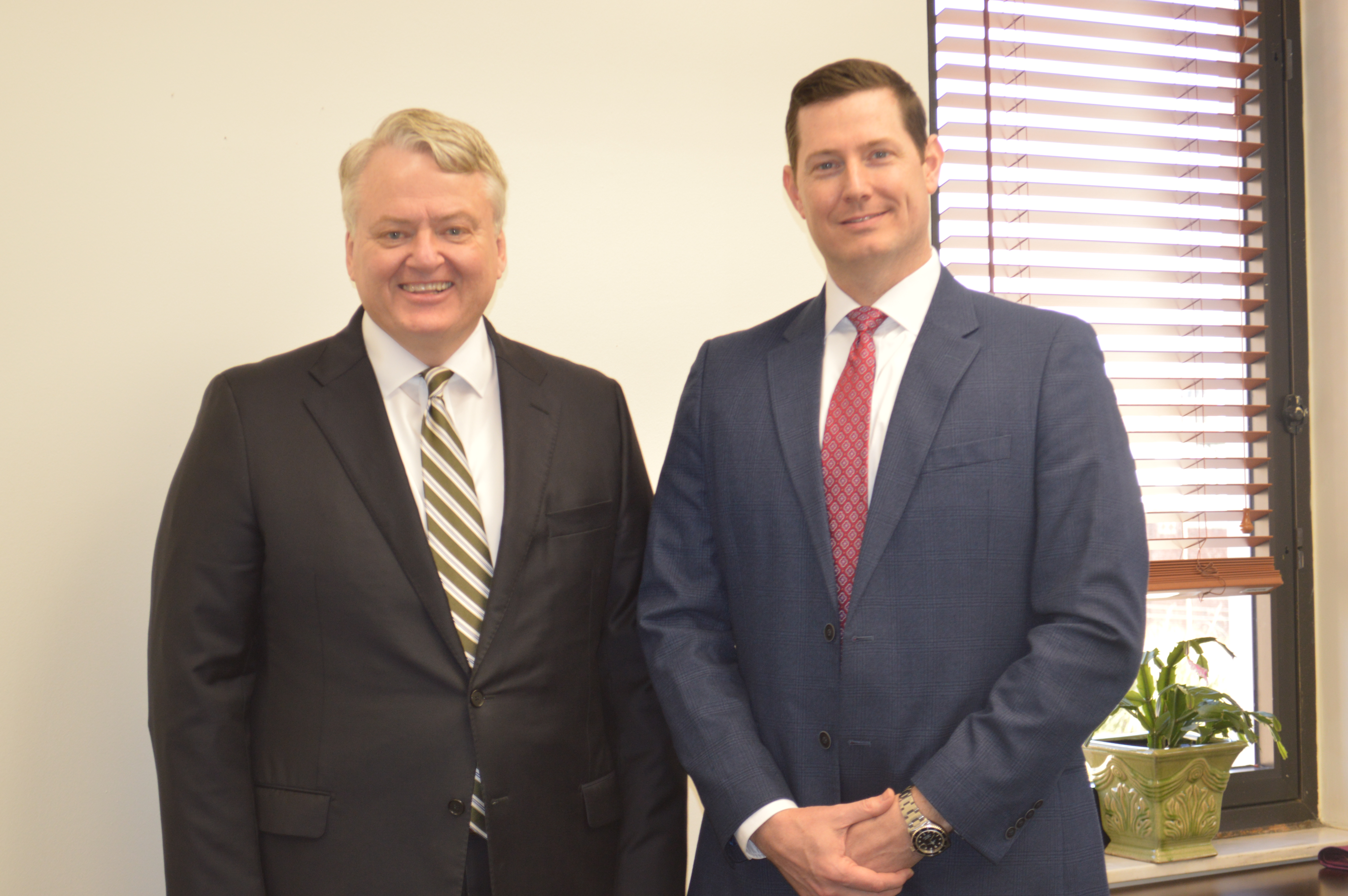 "As a member of the banking division's executive leadership team, Rick has successfully led efforts to improve examination planning and efficiency, increase the knowledge and professionalism of his staff and improve the division's information security program. He played a significant role in the agency's achievement of national accreditation last fall," Treasurer Loftis said. "The board and I look forward to working with him as he continues to enhance the agency's performance and maintain those critically important working relationships within our state and national banking industry."
Green graduated from Presbyterian College in 1998 and has completed corporate and executive leadership development programs with the Federal Deposit Insurance Corporation and the Conference of State Bank Supervisors. He also completed Graduate School of Bank Investments and Financial Management with the Darla Moore School of Business at the University of South Carolina.
In response to the promotion, Commissioner Green said, "I would like to thank Chairman Loftis for his leadership and the State Board for the confidence they have shown in me with the opportunity to serve our state as Commissioner of Banking.  This is truly an honor, and I'm excited about the direction of our agency. I look forward to working with our excellent staff, Federal counterparts and industry stakeholders to continue to ensure a sound financial services industry in South Carolina."
About the South Carolina Office of the Commissioner of Banking
The Office of the Commissioner of Banking is responsible for chartering and supervising all South Carolina state-chartered banks, savings and loan associations, savings banks, credit unions and trust companies.
For more information on the Office of the Commissioner of Banking, please visit banking.sc.gov.