Stop by the Lowcountry Family Expo Saturday to Learn More about Future Scholar
February 7, 2017
If you'd like to learn more about saving for your child's future, stop by the Future Scholar table at the Lowcountry Family Expo this Saturday, Feb. 11, in Charleston. Or just stop by to say "hello!"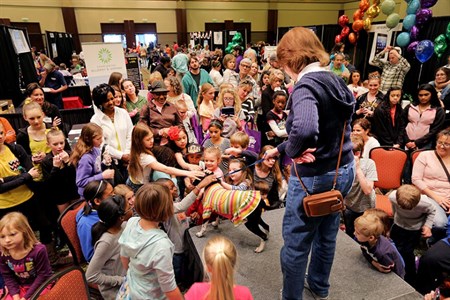 The expo, which draws approximately 3,000 visitors, will feature exhibitors, interactive activity centers, prizes, entertainment and more.
The event is from 10 a.m. to 4 p.m. at the Charleston Area Convention Center, Exhibit Hall C.
Admission is $5 for adults and ages 13 and older. Children 12 and younger will be admitted free. In addition, parking is free.
Don't miss Future Scholar at the 2017 Lowcountry Family Expo!
For more information on Future Scholar 529 College Savings Plan visit /citizens/saving-for-college/