Treasurer Curtis Loftis Kicks off Governor's Cup Fun Run
May 23, 2017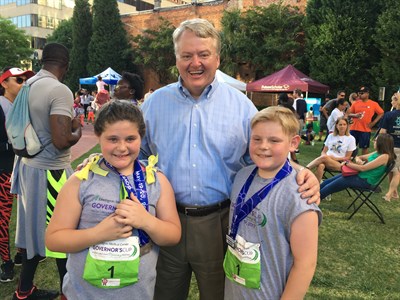 Young runners and their families came out to watch Treasurer Curtis Loftis kick off the Main Street Mile and Fun Run Friday night.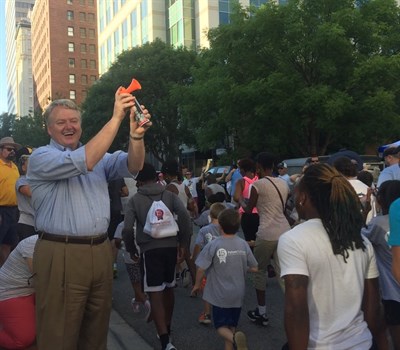 The Future Scholar 529 College Savings Plan was a sponsor of the Fun Run, and provided free entry to 400 young racers.
"I can see that these kids are physically motivated, and we hope they're intellectually motivated, too. I hope they all want to attend college someday, and it's important to start planning now," said Treasurer Curtis Loftis. "Future Scholar has been helping families save for their children's future for 15 years. It's the smart, easy, and tax-deductible way to save for college."
The Friday night races started and ended at the corner of Main and Lady Streets. Treasurer Loftis sounded the horn to start all the Fun Run races. Kids could also stop by the Future Scholar booth to take some pictures in the photo booth. They got to pick if they wanted to be a "Future Tiger" or a "Future Gamecock."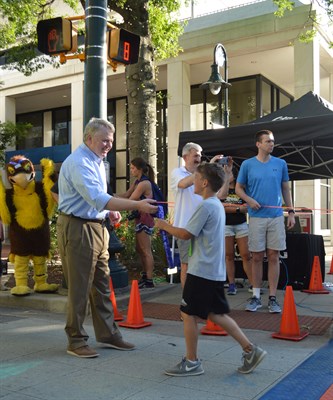 Treasurer Curtis Loftis and the South Carolina Treasurer's Office administers the Future Scholar 529 College Savings Plan. Not paid for with state funds. For more information about Future Scholar, head to the website.