Unclaimed cash could be yours
October 16, 2014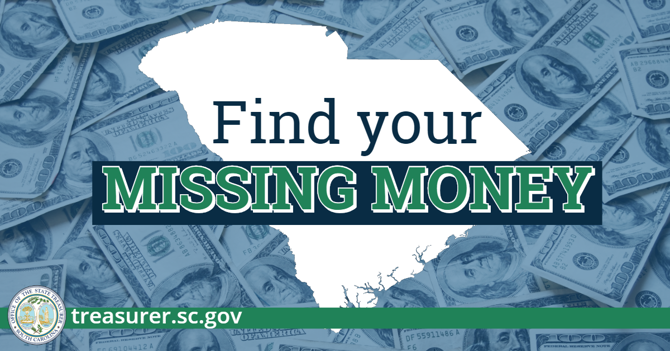 UPSTATE, S.C. - At the South Carolina State Fair Wednesday, people lined up to search their name at the Unclaimed Property Program booth. They're trying to see if the state owes them money.
Kay McClanahan just learned she had several old accounts in her name, waiting for her.
"More than $100. I got at least $200 that's for sure," said McClanahan.
The money is part of South Carolina's Unclaimed Property Program which now stands at more than $425 million. State Treasurer Curtis Loftis says the state wants you to have it back.
"$425 million is pretty high. We've been going to other states and dragging the money back here from big insurance companies and things like that."
The money also comes from dormant bank accounts and other funds that have sat untouched for years. The program's website says some accounts date as far back as the 1940s.
"Deposits from utilities when you were in college, old paycheck when you forgot about it and went on to do something else," said Loftis. "It could be insurance settlements. It's amazing of the kind of money it could be."
Loftis says a woman in Greenville recently got a $277,000 check for money she was owed.
He estimates about 25% of the South Carolina population is due some cash. All you have to do is search your name, your family member's name or business on the program's website. There is no time limit to claim your funds and no fee to collect them.
To search, click here.
You can also search in a national database to see if you're owed money in other states, here.
---
A version of this article originally appeared on WSPA-TV's website in October 2014.
Read more stories about South Carolina's Unclaimed Property Program: